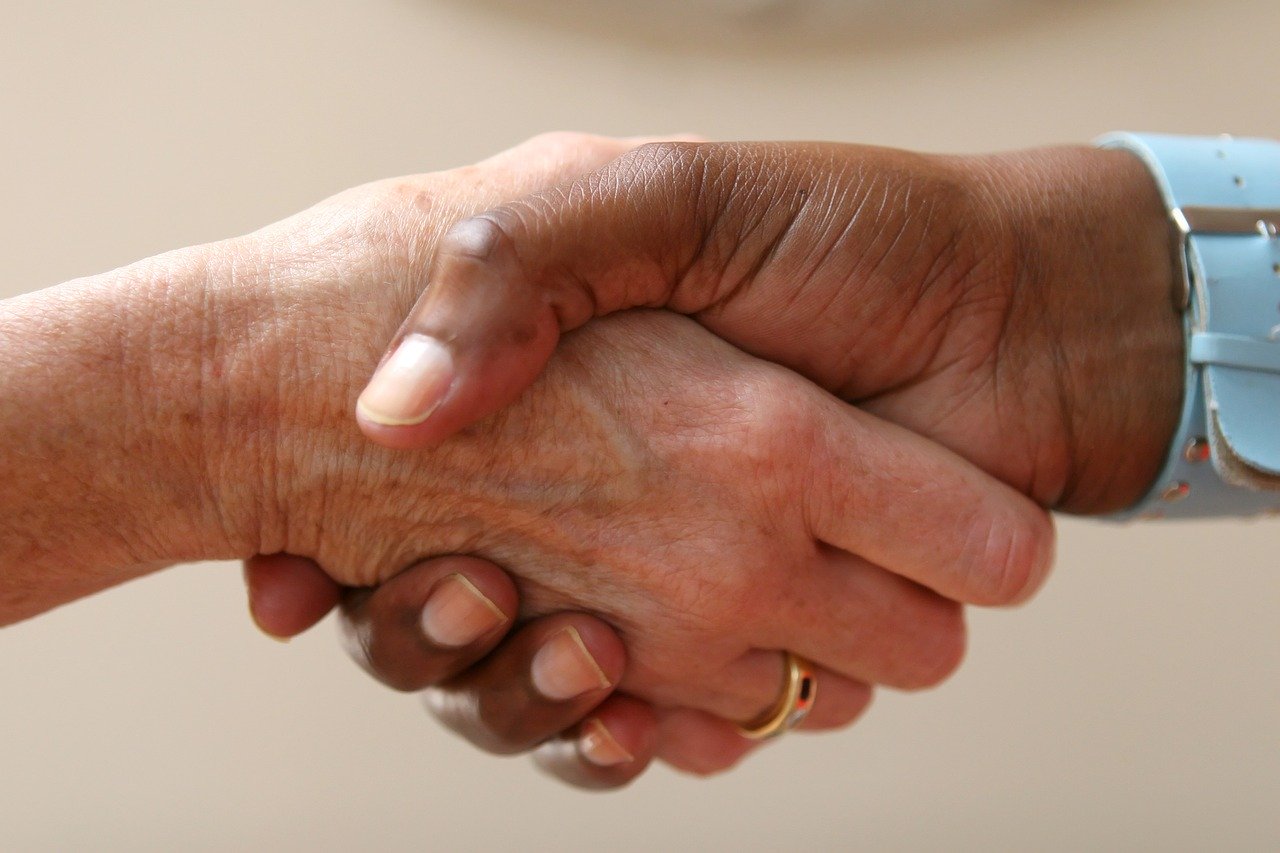 Jobseekers may naturally check out some of the largest employers in the region because they offer positions that fit all ranges of experience and skill level. Following are the biggest players based in Lee and Collier counties—not including national big box retailers and grocery chains, such as Home Depot, Walmart, Publix Supermarkets, or the federal government. These local employers provide job opportunities in all fields, from maintenance to executive management. In Southwest Florida, November through April is primetime for tourists and seasonal residents, so many large resorts and hotels, restaurants, and shops tend to beef up staff temporarily to meet the fluctuating seasonal demand.
2776 South Cleveland Ave., Fort Myers, 33901 • 800-936-5321
Lee Health is the largest healthcare system in Southwest Florida with more than 100 locations offering medical services. Lee Health provides acute care, emergency care, rehabilitative and diagnostic services, health and wellness education, and community outreach programs. The system consists of four acute-care hospitals: Lee Memorial Hospital, HealthPark Medical Center, Gulf Coast Medical Center, and Cape Coral Hospital. It also operates two specialty hospitals: Golisano Children's Hospital of Southwest Florida and The Rehabilitation Hospital. With 1,426 beds, and more than 1 million patient contacts each year, Lee Health is the largest public health system in the state of Florida. It is supported by more than 13,500 employees, 4,500 volunteers, and 1,480 physicians.
2855 Colonial Blvd., Fort Myers, 33966 • 239-334-1102
The Lee County School District is the ninth-largest district in Florida, with 95,000 students, 120 traditional and charter schools, and more than 13,500 employees. The district offers International Baccalaureate and Cambridge/AICE, programs, specialized career academies where students can explore interests as diverse as natural resources, information technology, and criminal justice to prepare for college and career, as well as Microsoft certifications. The average schoolteacher income in 2017-2018 was $46,586 (not including benefits), according to the Florida Department of Education. Fort Myers Technical College, Cape Coral Technical College, and the online Lee County Virtual School for K-12 students are part of the Lee County School District.
2115 Second St., Fort Myers, 33901 • 239-533-2111
Lee County Human Resources is dedicated to fostering and maintaining a diverse workplace. Lee County is an equal opportunity and at-will employer; veterans and their spouses may receive preferential treatment. Founded in 1887, Lee County is one of the premier employers in the community, and offers a wide range of employment opportunities in 32 departments. Its online job openings listing is updated as soon as a new job is posted. The county has more than 9,000 employees.
350 Seventh St. N., Naples, 34102 • 239-624-5000
The NCH Healthcare System is an alliance of more than 237 board-certified physicians, nurse practitioners and physician assistants, 7,017 employees, and 35 different medical locations throughout Collier County and Bonita Springs. NCH Baker Hospital Downtown and NCH North Naples Hospital provide personalized care for more than 40,500 patients a year in the two-hospital, 716-bed system. NCH Healthcare System is a member of the Mayo Clinic Care Network. It spearheaded the effort to bring the Blue Zones Project to Collier County to encourage healthy lifestyles for the entire community. Its locations are also Blue Zones worksites.
5775 Osceola Trail, Naples, 34109 • 239-377-0001
The School District of Collier County serves 48,000 students in 48 schools in addition to 13 alternative school programs, with 6,422 employees. The district also includes two technical colleges, Lorenzo Walker Technical College and Immokalee Technical College, and adult education programs. The district offers International Baccalaureate and Cambridge/AICE, programs, specialized career academies where students can explore interests as diverse as natural resources, information technology, and criminal justice to prepare for college and career, as well as Microsoft certifications. The average income (not including benefits) for teachers is $54,941, the second highest in the state, according to the Florida Department of Education.
 3301 Tamiami Trail E., Naples, 34112 • 239-252-8999
Collier County was created in 1923 from Lee County; and it is the largest county in Florida by land area. Collier County fosters and maintains a diverse workplace. It is an equal opportunity, drug-free workplace; veterans and their spouses may receive preferential treatment. The county government employs more than 5,000, and posts an updated job opening list each Friday.
10501 FGCU Blvd. S., Fort Myers, 33965 • 239-590-1000
Florida Gulf Coast University opened its doors as the state's 10th four-year university in 1997. Today, the 800-acre campus east of I-75 in Estero is home to six colleges with an enrollment of 15,000 students annually and more than 3,400 employees; 78 percent of classes are taught by full-time faculty with a 22:1 student-to-faculty ratio. Half of the campus—400 acres—is restored or preserved natural habitats.
1370 Creekside Blvd., Naples, 34108-1945 • 800-933-7001
Arthrex is a global medical device company and leader in new product development and medical education in orthopedics. Arthrex's global headquarters is in Naples, with other local worksite locations in Ave Maria and Bonita Springs. (Additional locations include regional offices in Germany, and Singapore, as well as several subsidiaries and distribution centers throughout the Eastern and Western Hemispheres.) Arthrex pioneered the field of arthroscopy and sports medicine, and is leading the way in orthobiologics and arthroplasty. It develops more than 1,000 innovative products and procedures each year. Arthrex is a privately held company with almost 3,000 local employees.
1015 Cultural Park Blvd., Cape Coral, 33990 • 239-574-0401
The City of Cape Coral, located in Lee County, is the largest city in Southwest Florida, home to a population of 200,000. At 120 square miles, it is a waterfront community boasting 400 miles of waterways and canals. The city employs more than 2,253 employees.
9470 HealthPark Circle – Fort Myers, 33908 • 855-454-3104
Hope Healthcare is a not-for-profit, comprehensive home healthcare system nationally recognized as a leader in providing high-quality, innovative care. Serving Southwest Florida for more than 30 years, Hope Hospice cares for more than 4,000 individuals a day through a variety of programs at its locations in Lee, Charlotte, Collier, Hendry, and Glades counties.
280 Vanderbilt Beach Road, Naples, 34108 • 239-598-3300
The award-winning resort situated on three miles of white-sand beach on the Gulf of Mexico features 450 luxury guest rooms. Also onsite: a spa and restaurant, The Grill, tennis courts, fitness center, water sports rentals, Nature's Wonders nature center, and 42,000-square-foot meeting center. It employs a staff of 1,450.
8099 College Parkway, Fort Myers, 33919 • 239-489-9300
The main campus of Florida SouthWestern (FSW) is in Fort Myers in Lee County, with satellite campuses in Charlotte County and Collier County, and outreach programs in Hendry and Glades counties. It has an enrollment of 16,576 in 45 academic programs in five schools: arts, humanities, and social services; pure and applied sciences; businesses and technology; education; and health professions. It employs a staff of more than 1,440 and offers competitive benefits packages.
12651 Gateway Blvd., Fort Myers, 33913 • 800-213-4848 / 239-561-4000
Founded in 1979, Gartner is the world's leading research and advisory company, with more than 15,000 client organizations in more than 100 countries across all industries and enterprise sizes. Gartner has a large presence in the Gateway area of Lee County, employing 1,200 people, with plans for more growth. It provides technology research to provide senior leaders with business-specific insights, advice and tools to achieve their mission-critical priorities. It offers high-wage jobs exceeding averages for the region, and it was named as one of Forbes' "America's Best Employers 2018."
735 8th Street South, Naples, 34102 • 239-213-1000
The City of Naples was incorporated as a town in 1925, and as a city in 1949. It serves as the county seat of Collier County, and has a population of 22,000. The city government employs more than 1,100 and is a certified Blue Zones Project worksite, which encourages healthy lifestyle habits.
8501 Williams Road, Estero, 33928 • 239-275-1001
Hertz Global Holdings Inc., headquartered in Estero, operates the Hertz, Dollar and Thrifty vehicle rental brands; the Hertz Corporation is one of the largest worldwide rental companies. Its modern campus in Estero is a three-story, 302,260-square-foot facility with a combination of open office floor plans and executive offices, as well as a cafeteria, gym, showroom, parking garage, and telecommunications support spaces on 34 acres. Home to more than 1,110 employees, the company relocated its worldwide headquarters from New Jersey to the region in 2013.
15101 Shell Point Blvd., Fort Myers, 33908 • 800-780-1131
Florida's largest single-site continuing care retirement community was established in 1968 by the nonprofit ministry, Christian and Missionary Alliance Foundation, Inc. With approximately 2,400 residents and more than 1,100 employees, Shell Point Retirement Community provides independent living, assisted living, skilled nursing, and a variety of amenities and support services for people 60 and older. Its lifestyle amenities include a championship golf course, marina with access to the Gulf of Mexico, restaurants, a luxurious salon and spa, fitness centers with professional trainers, continuing education classes and robust arts programming.
3660 Broadway Ave., Fort Myers, 33901 • 239-936-2316
Radiology Regional Center, established more than 40 years ago, has 11 locations in Lee and Collier counties and a mobile mammography unit. It is a physician-owned and managed diagnostic practice that provides x-ray, MRI, CT, PET, ultrasound, digital mammography, DEXA, breast biopsy, nuclear medicine, and nuclear cardiology, interventional radiology and health screenings.
2200 Second St., Fort Myers, 33901 • 239-321-7000
Established in 1886, Fort Myers is the county seat of Lee County. Sitting on the Caloosahatchee River, the 53-square-mile city is home to 84,268 residents, and is expected to increase to 96,296 by 2022. The winter homes of Thomas Edison and Henry Ford, and palm-tree-lined McGregor Boulevard, are major attractions, and massive redevelopment projects are ongoing in key pockets of the city.
11215 Metro Parkway, Fort Myers, FL 33966 • 239-277-6200
Through its brands – Chico's, White House Black Market (WHBM), and Soma – Chico's FAS is a leading omni-channel specialty retailer of women's sophisticated, casual-to-dressy clothing, intimates and complementary accessories. Its corporate headquarters campus in Fort Myers employs more than 1,100. Currently, the company operates more than 1,500 stores in the U.S. and Canada. The brand was founded in 1983 as a boutique on Sanibel Island in Lee County.
8300 Collier Blvd., Naples, 34114 * (239) 354-6000
Physicians Regional Healthcare System has two hospitals that provide quality care in Collier County for citizens and visitors. Its more than 300 physicians are recognized within their fields, offering advanced medical care in more than 45 specialties and subspecialties, including comprehensive programs in 24-hour emergency care, cardiology, vascular disease, digestive diseases, research, orthopedic care, spine care, neurosurgery, and women's services.
120 Moorings Park Drive, Naples, 34105 • 239-643-9111
Moorings Park originated with the members of Moorings Presbyterian Church in 1977 as a non-profit Florida corporation designed to create and operate a non-denominational community where retirees could enjoy a secure, comprehensive residential and healthcare program. Today, with its three campuses, Moorings Park is a premier provider of retirement living in Southwest Florida featuring luxurious residences with access to upscale and casual dining, comprehensive physician services, state-of-the art fitness centers, and engaging social activities.
506 South First St., Immokalee, 34142 • 239-658-1313
The Seminole Casino Hotel is one of seven casinos owned and operated by the Seminole Tribe of Florida. Opened in 1994, the Immokalee casino is Southwest Florida's premier gaming destination, offering more than 1,300 slot machines and 38 live table games, and major concerts and entertainment acts. The hotel offers 19 suites and 80 deluxe rooms, a luxurious outdoor pool with traditional Seminole chickee huts, fitness studio and event space. It is a major employer in the city of Immokalee.
475 Seagate Drive, Naples, 34103 • 239-227 2182
Set on 23 waterfront acres, the luxury beachfront resort offers spacious, spectacular ocean-view suites and a portfolio of world-class amenities, including a spa, 18-hole championship golf course, tournament-grade tennis courts and pool.
10571 Veneto Drive, Fort Myers, 33913 * 866-201-5177
WCI Communities creates amenity-rich, master-planned lifestyle communities, catering to primary, retirement and second-home buyers. It was acquired by Lennar in 2017. The company offers traditional single and multifamily home choices. In addition to homebuilding and development, WCI generates revenues from its Prudential Florida Realty business, the second-largest residential realty company in Florida; its Wells Fargo-affiliated mortgage services; insurance and title services; and its recreational amenities, as well as through land sales and joint ventures.
17260 Harbour Pointe Drive, Fort Myers, 33908 • 239-466-4000
Sanibel Harbour Marriott Resort & Spa is located on Punta Rassa, an 85-acre peninsula on San Carlos Bay near Sanibel Island. It features 347 rooms and suites, restaurants, full-service spa and fitness center, and dinner cruises. Water sports and outdoor activities are abundant in the area, including natural trails, bike and kayak rentals.
Facebook Comments