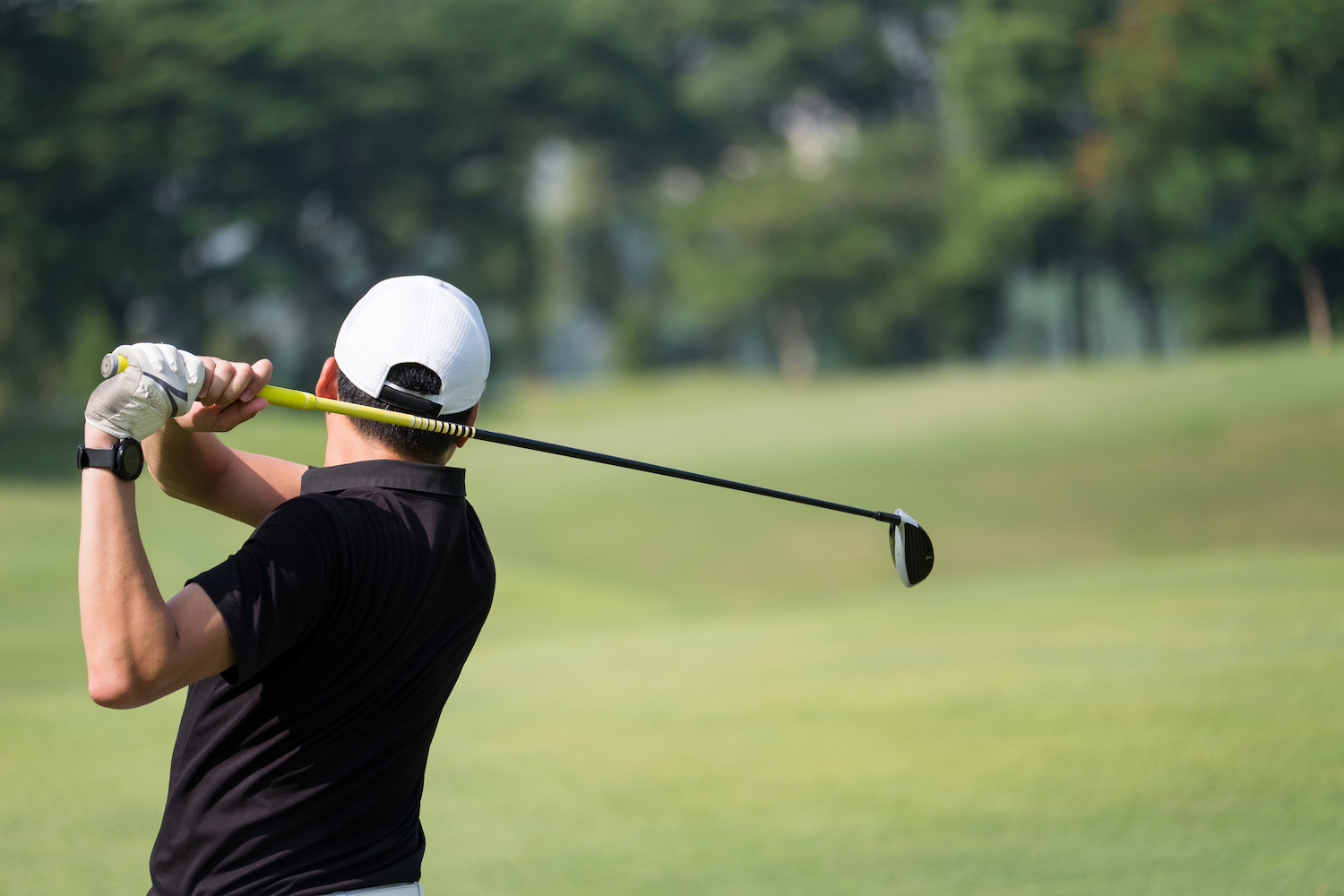 The best course designers of modern and bygone eras have made their marks all over Southwest Florida. The weather often can't be beaten. And even though the term "elevation" is a comical misnomer for this coastal region, that hasn't kept architects from creating plenty of uneven lies to test your game. To wit: the nearly 60-foot-high tee box and accompanying formations engineered into acclaimed Calusa Pines Golf Club in Naples.
Thanks to the golf course—and real estate—building boom of the 1980s, '90s and early part of the 2000s, Southwest Florida for years has been able to claim No. 1 status in the nation for golf holes per capita. With some communities featuring two and in, some cases, three 18-hole courses, the two adjacent counties boast well more than 150 total courses.
The majority of the links are private, though many open their doors to the public during the summer and outside of the prime winter months—when the local population mushrooms with seasonal residents and the links are in high demand. Many communities also have healthy reciprocal programs with other clubs. If you're not a member or homeowner in a community club, you might want to make nice with someone who is to expand your opportunities to experience great golf.
Here are some of Lee County's best courses, including some that take outside play:
Coral Oaks Golf Course
Where: 1800 Northwest 28th Ave., Cape Coral
Par/yardage: 72/6,623
Designer: Arthur Hills
Of note: Don't overlook this municipal course just because it doesn't have the deep superintendent budget of its private cousins. The course, opened in 1988, is well-maintained and well-designed. And unlike many of its restricted-access peers, it wasn't laid between vast swaths of homes to maximize real-estate views.

Cypress Lake Country Club
Where: 6767 Winkler Road, Fort Myers
Par/yardage: 72/7,032
Designer: Dick Wilson (Ron Garl, 2001)
Of note: Established in 1959 in an area once widely known for its acres of gladiolus fields, Cypress Lake underwent a major renovation in 2001. But it maintained the original character from one of the most-prominent architects of his era. Late LPGA Tour founding member Patty Berg was a founding member of the private course that features no homes within its boundaries and is happily still walkable.
Eastwood Golf Course
Where: 4600 Bruce Herd Ln., Fort Myers
Par/yardage: 72/7,129
Designers: Robert Von Hagge/Bruce Devlin
Of note: One of two municipal courses in Fort Myers, Eastwood was ranked among Golf Digest's top 100 public facilities in the U.S. after its opening 1977 until a star designation system was implemented in 1996 due to the overwhelming growth of public courses. It's still a great place to play and, without homes on the property, a fun afternoon. Ample practice areas are an added draw.
Fiddlesticks Country Club (Long Mean)
Where: 15391 Canongate Dr., Fort Myers
Par/yardage: 72/7,077
Designer: Ron Garl
Of note: The harder of Fiddlesticks' two original courses has long been known as one of the best in Southwest Florida – if you get on. Opened in 1983, the private course was renovated in 2005 by its original designer, Ron Garl, and has maintained its elite and coveted appeal. The second course, the former "Wee Friendly," was just renovated to 6,645 yards and renamed Loch Ness thanks in part to newly created lakes and inlets.
Fort Myers Country Club
Where: 3591 McGregor Blvd., Fort Myers
Par/yardage: 70/6,780
Designer: Donald Ross (Steve Smyers, 2014)
Of note: Southwest Florida's oldest course, by far, was built in 1917, an era when American golf architecture royalty Donald Ross laid tracks down all across the state. The municipal course still belongs to the city, welcomes walkers, has no homes inside its boundaries and was given a major upgrade and renovation in 2014. Some hole lengths were changed to modernize them. But "The Fort" retained Ross' classic domed greens and short-game demands. The annual Yuengling Open, with no gallery ropes and a nice list of champions going back more than 50 years, is a quaint local favorite.
Magnolia Landing
Where: 3501 Avenida Del Vera, North Fort Myers
Par/yardage: 72/7,265
Designer: Gordon Lewis
Of note: Southwest Florida's most-prolific course architect doesn't get the credit he deserves thanks partly to a high number of designs sometimes constricted by real estate demands. But this immaculate, semi-private layout – opened in 2007 at the end of a course construction boom – is a fun, fast run addition to the Naples designer's roster.
Old Corkscrew Golf Club
Where: 17320 Corkscrew Rd., Estero
Par/yardage: 72/7,393
Designer: Jack Nicklaus
Of note: This beautiful, remote, nationally ranked course can always be counted on to leave competitors shaking their heads at its difficulty. That's even when it's regularly hosting highly skilled players in USGA and FSGA events. The fairways have tons of run – into trouble – and the massive greens are misleadingly punitive because of how undulating and segmented they are, a la beloved Augusta National. The good news: the course takes outside play, so bring your best.
Raptor Bay Golf Club
Where: 23001 Coconut Point Resort Dr., Bonita Springs
Par/yardage: 71/6,461
Designer: Raymond Floyd
Of note: Paired with the adjacent Hyatt Regency Coconut Point Resort and Spa overlooking Estero Bay, Raptor Bay takes public play and is a plenty friendly resort course. Welcoming fairways and massive green complexes – British Open style that you can bump and run or play on the ground from well off the green – help keep frustration levels low and the pace enjoyable. Excellent conditions, great practice areas and magnificent, near-shore ecology are that much more reason to visit.
River Hall Country Club
Where: 3500 River Hall Pkwy., Alva
Par/yardage: 72/7,124
Designer: Davis Love III
Of note: Love embraced the gimmick-free style of golf course architecture icons C.B. Macdonald, Donald Ross, Seth Raynor and others from a century ago in designing this course. It's a great play. Great conditions and a great setting in rural Alva also combine to make this one of the semi-private courses you should keep on your list to visit.
Verandah Golf Club (Old Orange)
Where: 12201 River Village Way, Fort Myers
Par/yardage: 72/7,118
Designer: Bob Cupp
Of note: Beautiful but challenging, this picturesque layout offers views of the Orange River throughout. Massive live oak trees, dripping with Spanish moss, further set the scene for a pastoral afternoon on a special piece of property. It's high praise that Verandah's second course, 7,214-yard Whispering Oak, is just as well-regarded but still draws second notice despite its esteemed architects: Jack Nicklaus and son Jack II.
Facebook Comments